sale site
Garancieres (78890)
Contactez-nous par téléphone
Laforêt Neauphle
- 10 Place Mancest 78640 Neauphle le Chateau
Annonce >

sale

site

- 139 000

€

Localisation >

Garancieres (78890)

Référence >

1172
Phone. : 01 34 89 04 47
Les informations communiquées sont destinées à l'Agence immobilière éditrice de ce site. Vous bénéficiez d'un droit d'accès, de modification, de rectification et de suppression de vos données personnelles (Loi n°2004-575 du 21 juin 2004 pour la confiance dans l'économie numérique). Pour les exercer, adressez-vous à l'adresse de l'Editeur.
Description of the listing
Terrain orgerus 475 m2
Garancieres
Venez découvrir ce magnifique terrain à bâtir issu d'un projet de division dans un cadre champêtre , lumineux et calme d'une contenance de 475 m². Il vous propose une façade de 17 mètres et une profondeur de 21.91 mètres. dont 6.67 % honoraires TTC à la charge de l'acquéreur.
Land width an area of 949 m² (10 215 Sq Ft), located in Garancieres (78890), in the French department of Yvelines.
Reference : 1172
* : whose 4,51 % TTC fees charged to the buyer excluding notary, registration and advertisement fees
Listing details - PDF
Diagnosis of energy performance
Real estate's adress
Similar ads in sale site to Garancieres (78890) and near
Sale site
La Queue Les Yvelines
139 000 €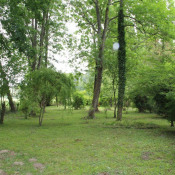 Sale site
Orgerus
139 000 €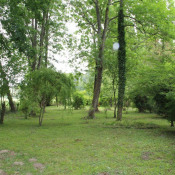 Sale site
Flexanville
160 000 €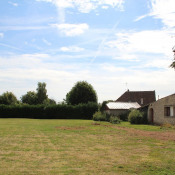 * : whose 4,51 % TTC fees charged to the buyer excluding notary, registration and advertisement fees
Legal mentions
Corporate name : Agence de l'Abbaye | Registered head office : Place de l'Eglise 78370 PLAISIR FRANCE | RCS (Trade Register) : Versailles 384736179 | RCS juridique : * | Legal form : SARL | EU VAT number : FR20384736179 |
Carte professionnelle transaction n° 128
Prefecture of issue of the professional card : Versailles | Capital : 7 623 € | Fund financial guarantee : LLOYD'S | Amount of financial assurance : 250 000 €
Carte professionnelle gestion n° 128
Préfecture de délivrance de la carte professionnelle : Versailles | Capital : 7 623 € | Caisse garantie financière : LLOYD'S | Montant garantie financière : 250 000 €
* : non informed